XI and La Gueule du Monde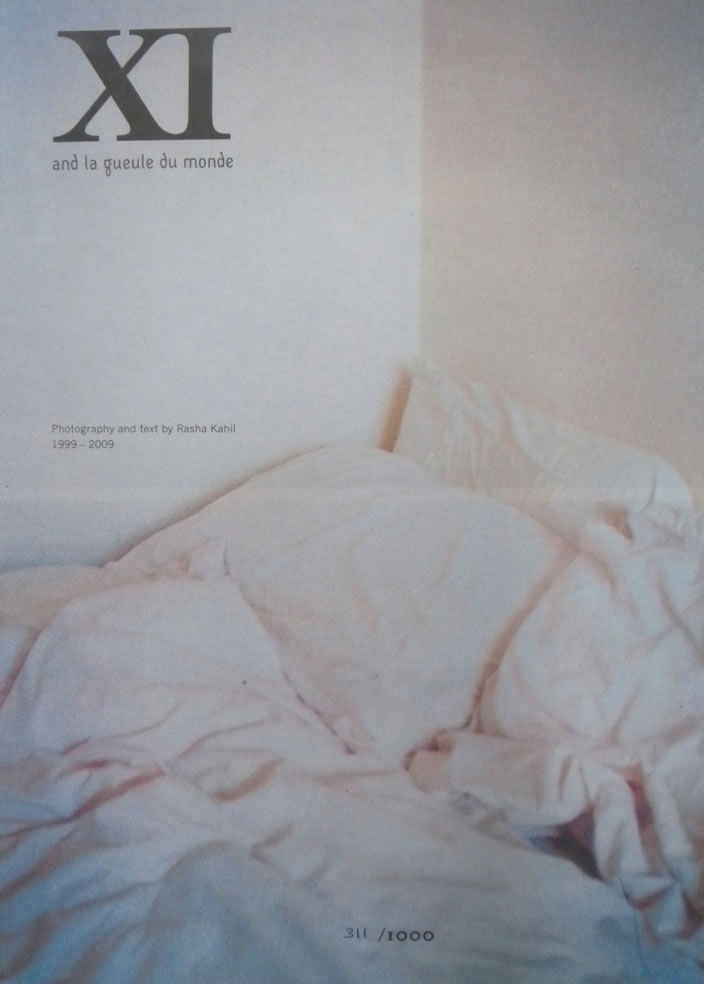 "XI and La Gueule du Monde" is a limited edition publication with original text and photography by the artist Rasha Kahil.

Limited edition of 1,000 copies, hand-numbered by the artist
35 x 25cm, 48-page, full-color
100% recycled newsprint paper, stapled

"XI and la gueule du Monde" is a collection of short erotic stories of sexual encounters recounted from one girl's point of view in reverse chronological order, from her latest to her first partner.

The stories punctuate pages of portrait photography, of men and women alike: no girl in particular is the author, and any of the men photographed could be one of the men of the encounters...

No one is named.

Sex becomes just another portrait, anyone's encounter, and is brought down into the fabric of everyday life.

Excerpt from the publication:
"XI was the sadist to my masochism.
We had g-chatted all day at work, but I had misunderstood his invitation to
fuck in the office toilets, and missed my chance. By 6pm, I was all tingly
and force-invited myself to his flat, despite his protests about him having
band practice. I told him I just needed 45 minutes, to which he replied "only?".
I smiled as we boarded the 55."








Price: $15